Sending or Buying Airtime just got better with the NowNow App!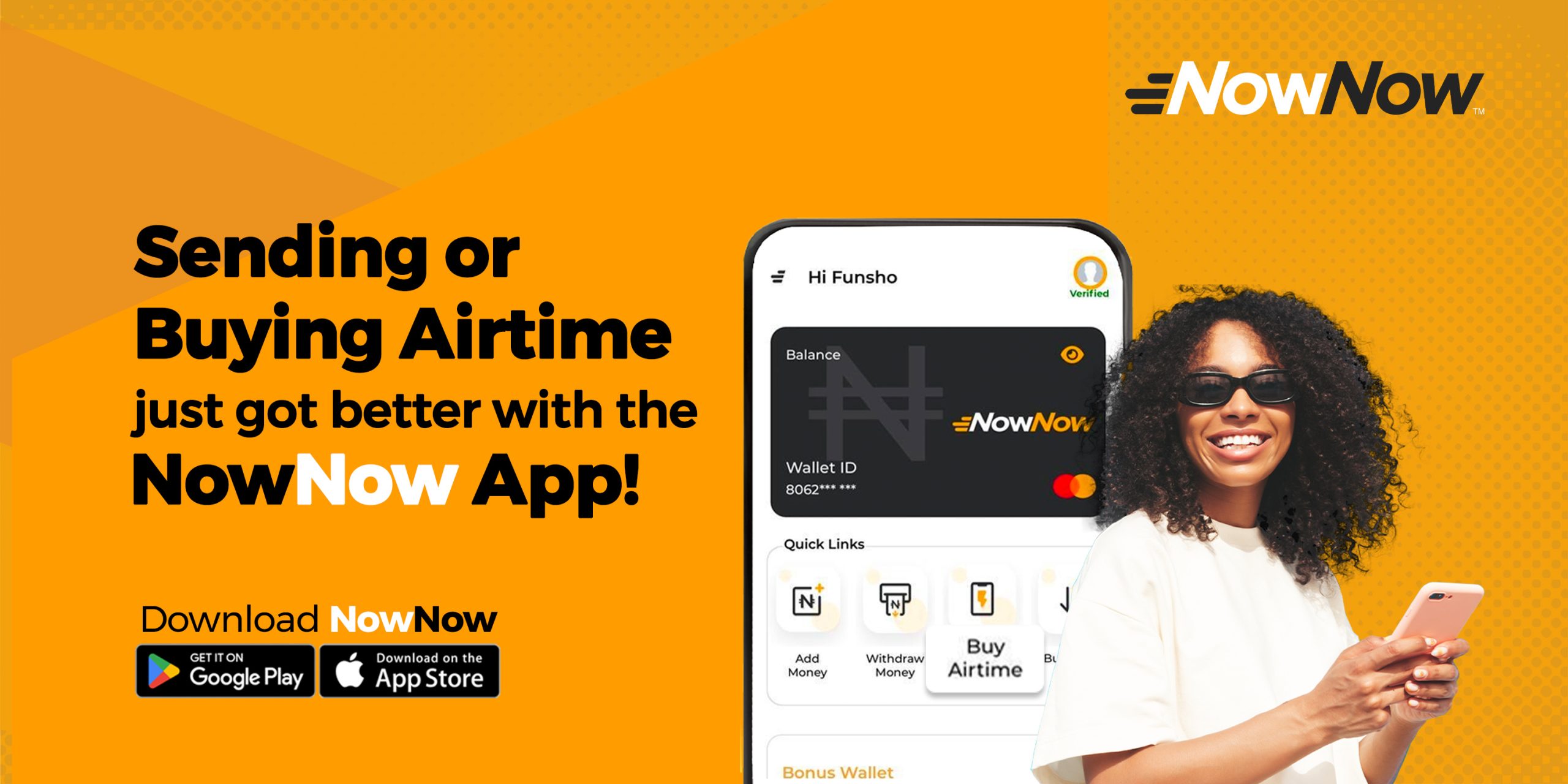 "Don't miss any opportunity of being in touch with your friends and family with international top-up services from NowNow. Buying and sending airtime is made much easier with our app that lets you top-up through an easy and quick process. So no more waiting till your phone or your loved ones' phone is recharged traditionally.
Why use the NowNow Wallet for Recharging?
Make it easier for your loved ones living away from home to spend more time on important things by taking care of little tasks like recharging their phones. There are many parents who use NowNow whenever they need to ensure that they are just a call away for their kids, no matter where they are.
The easy-to-use NowNow wallet is also a great option for those with old parents or loved ones who are unable to top-up their phones by themselves. The app lets you recharge for phones internationally, helping you ensure that your parents are not stuck without any means of communication.
The wallet is also a relief for globetrotters who find it difficult to recharge their phones from a different country. With the NowNow app, travellers can now top-up their phones anytime and from anywhere using the international top-up feature. You can travel now with utmost confidence and zero worries about running out of data, all thanks to the NowNow wallet.
Make sure to download the NowNow app and keep it handy for spreading love and cheer through the gift of airtime. The sign-up process is easy and quick as well.
Send airtime to your loved ones through the NowNow Wallet
Irrespective of where you are in the world, you can now top-up your loved ones' phones through the NowNow app. All you have to do is:
Open the app and click on 'Buy Airtime'
Select the option 'International Top-up'
Next, choose 'To-self' if you want to buy airtime for your phone or 'To 3rd Party' for sending airtime to someone else.
Input the number to be topped up and the app auto-fills the country and network for the same.
Once the validation is done, you need to enter the amount for top-up and pay the charges to complete the recharge process.
Sharing airtime is one of the many things you can do with your NowNow app. Made in Nigeria, the app truly believes in empowering its users in the country.
One of the ways NowNow is achieving this by offering 24/7 healthcare consultation access to all its users. This means you can avoid traveling to a hospital/clinic and avoid the risk of catching COVID completely by consulting a healthcare provider online, anytime you want!
Not just that, if you or someone you know need money urgently, you can just open the NowNow app and use the online money transfer service to request or send money. What are you waiting for? Download the NowNow app today!
Buying and sending airtime is made much easier with our app that lets you top-up through an easy and quick process. So no more waiting…