NOWNOW Brings You Mobile Consultations With Doctors – NowNow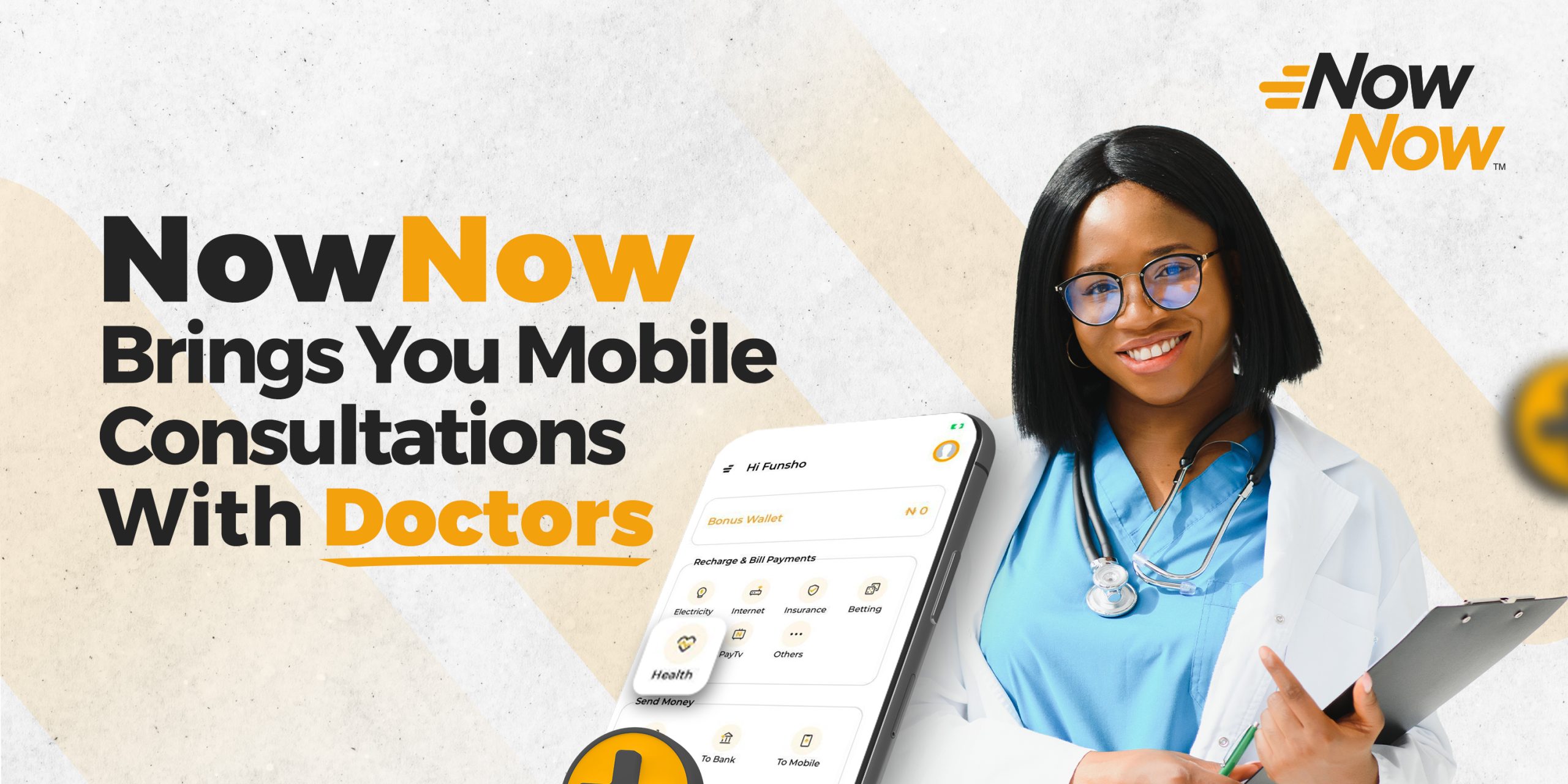 "Take a few minutes to relive your experience the last time you visited a hospital or clinic. While you are at it, we will take a moment with our imagination to paint a probable picture of that experience for you: let's see…
First of all, you had to fuel your car, or pay for a public transportation that had you cramped up with other passengers like a tin of canned sardines. Not forgetting the risk of close contact with people who might have contracted the deadly coronavirus disease or some other illness.
As if that wasn't enough, you probably drove into a traffic jam and now you are late for the doctor's appointment. Remember you had to take time off work, so you were probably already very late to get back to the office, where a pile load of work awaits you.
Finally, you arrive at the clinic but your scheduled time with the doctor had passed. You had to wait a few more hours at the reception to have you squeezed into a new schedule that wasn't even guaranteed.
You didn't mind as long as you could see the doctor that day, every other appointment would wait. You wait at the reception and wish every single moment that you would be next to be called in to see the doctor.
A tired nurse finally walked up to you and told you that you couldn't see the doctor that day. Hmm! Your appointment had been rescheduled for next week…Let's leave the rest to your imagination now.
However, and this is the real point of this story, you could have saved yourself the risk, stress, time and money if only you knew about the new and improved telemedicine service that NOWNOW (your favourite, fastest, super-app) brings to you via your mobile phone.
NOWNOW's Health Service in partnership with Health Connect 24/7 offers you unlimited access to speak to a qualified doctor or wellness expert. Simply subscribe on the NOWNOW app, and you can enjoy this access no matter your social class. The aim is to eliminate the stressful and bureaucratic processes of accessing basic primary health care in Nigeria.
Here's what you need to start enjoying this service
Easy signup
Step 1: Download the NOWNOW App on Your App store.
Step 2: Enter your details and activate your account.
Step 3: On your NOWNOW Dashboard, click on "Health" and agree to the terms.
Step 4: Select your preferred subscription plan.
Step 5: Subscribe and start speaking with a Doctor.
Benefits of this service
Speak with highly trained and licensed medical doctors by the Medical & Dental Council of Nigeria.
Care available in four major languages spoken in Nigeria – English, Yoruba, Igbo and Hausa.
Doctors are available round the clock to speak with you (24/7)
No need to book an appointment before speaking with a Doctor.
No restrictions on the duration of the call or the number of times you can call.
If you like the idea of speaking with a doctor through voice or video calls any time and any day without having to leave the comfort of your home, office or wherever you are currently, then you are definitely on the right platform. NOWNOW has you covered!
24/7, unlimited access to mobile consultations with doctors. NOWNOW's Health Service in partnership with Health Connect 24/7 offers you…